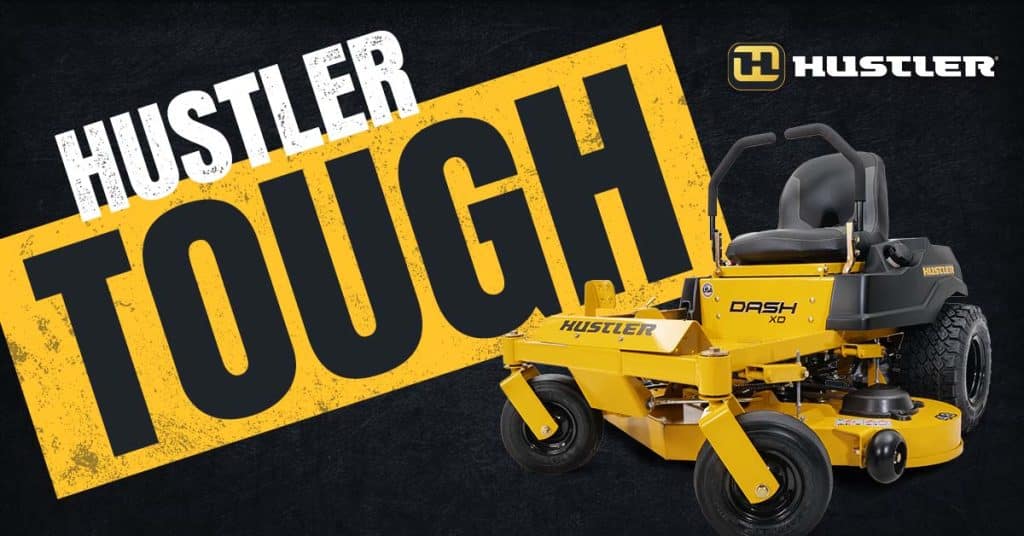 Upgrade to Hustler and Elevate Your Lawn Care Game
Welcome to Butler County Equipment, your premier destination for top-notch lawn care solutions in Hamilton, Ohio. Unleash the power and precision of Hustler Mowers to transform your lawn care routine. Whether you're a residential homeowner or a professional landscaper, our selection of Hustler Mowers delivers unmatched performance and toughness to get the job done right.
Precision Engineering for Impeccable Results:
Hustler Mowers are engineered with precision to ensure flawless cuts every time. Say goodbye to uneven lawns and hello to a professionally manicured landscape that will leave a lasting impression.
Comfort and Productivity Combined:
Mowing large lawns has never been easier with Hustler's ergonomic design. Experience hours of comfortable mowing, improving your productivity and making lawn care an enjoyable task.
Residential Champions for Stunning Home Lawns:
Elevate your home's curb appeal with our range of residential Hustler Mowers. Achieve a lush, beautiful lawn that will be the envy of the neighborhood.
Commercial Powerhouses for Professional Landscapers:
For landscaping professionals, our commercial-grade Hustler Mowers are up for any challenge. Tackle extensive mowing projects with confidence and efficiency.
Authorized Dealer with Exceptional Support:
As an authorized Hustler dealer, Butler County Equipment guarantees genuine products and comprehensive support. We are committed to assisting you in finding the perfect mower to suit your needs.
Our service and repair shop will keep you running all year long. Our expert team is ready to assist you with all of your lawn care needs.
Upgrade to Hustler and Elevate Your Lawn Care Game:
Don't settle for ordinary mowers. Upgrade to Hustler Mowers and experience the ultimate in performance, reliability, and precision. Get ready to take your lawn care to a whole new level.
Explore our outstanding collection of Hustler Mowers at Butler County Equipment. Discover why professionals and homeowners alike trust Hustler for all their lawn care needs. Get Hustler tough, get the job done right.
Visit Us Today in Hamilton, OH