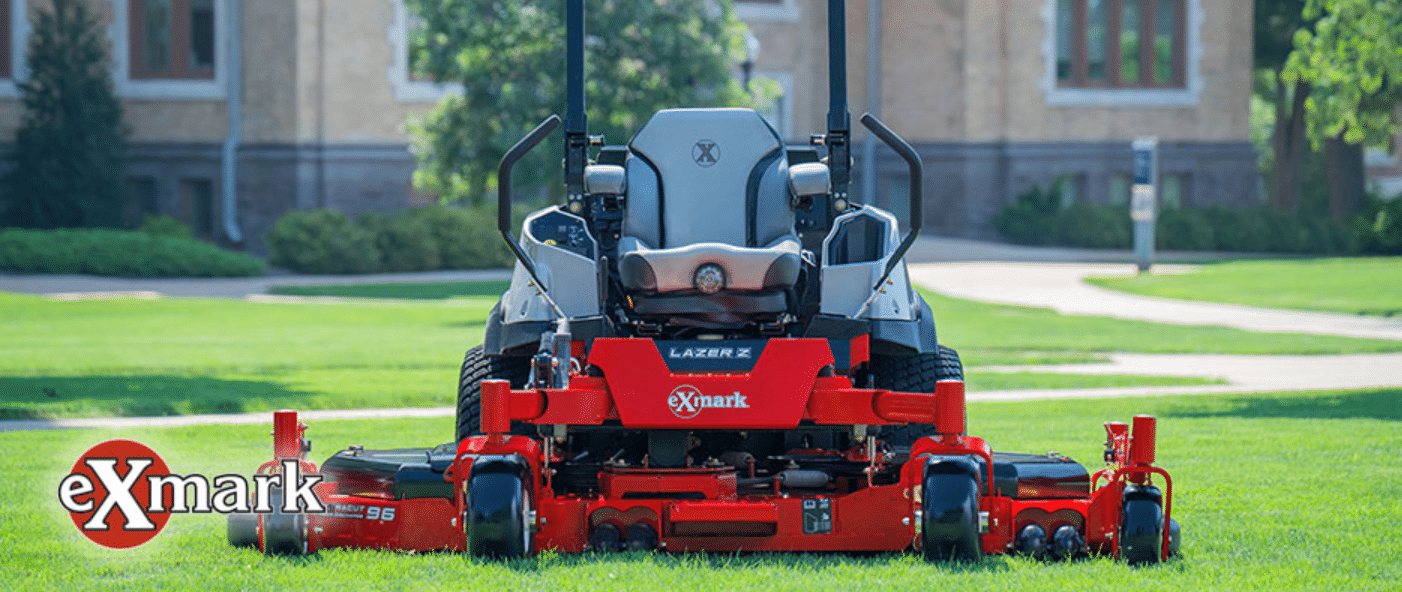 Hamilton, Ohio's Premier Exmark Dealership
Looking for high-quality commercial lawn equipment that can handle the toughest jobs? Look no further than Butler County Equipment, your trusted Exmark dealer in Hamilton, Ohio.
At Butler County Equipment, we carry a wide range of Exmark mowers, including walk-behind mowers, zero-turn mowers, and stand-on mowers, all designed to help you get the job done quickly and efficiently. Our team of experienced professionals is here to help you find the right equipment for your specific needs and provide expert advice on how to maintain and care for your new Exmark mower.
In addition to our extensive selection of Exmark equipment, we also offer a full range of services to keep your equipment running smoothly. From routine maintenance to major repairs, our factory-trained technicians have the expertise and experience to get the job done right, every time.
When you choose Butler County Equipment as your Exmark dealer, you can rest assured that you're getting the best equipment, service, and support in the industry. Contact us today to learn more about our products and services, and experience the difference of working with a trusted partner for all your commercial lawn care needs.
Exmark was incorporated in May 1982 as a manufacturer of professional turf care equipment. The company began with 7 employees in a garage type building located just south of Beatrice, Nebraska. Due to the rapid growth of the turf care equipment market and due to the competitive  nature, in 1987 Exmark expanded their product line to include commercial riding mowers. Since the beginning, Exmark has focused on developing products that are reliable, durable and offer exceptional performance.
Exmark's commitment to innovation led to the development of patented technologies, like the RED Technology platform, which helps to optimize cutting performance. The companies founders believe that listening to the needs and concerns of its customers, which helps them develop mowers that are perfectly tailored to the needs of the landscaping industry.
Today, Exmark is one of the leading manufacturers of commercial-grade mowers in the US. Despite its success, Exmark remains comitted to its founding principles of quality, innovation and customer service, and they continue to push the boundaries of what is possible in the world of lawn care.
Visit Butler County Equipment For All Your Exmark Lawnmower Needs